Jeg har hatt 3 varmedresser ferdig klippet og delvis sydd sammen på syrommet i lengre tid. Nå har jeg bestemt at de skal  gjøres ferdig så jeg får frigjort plassen de tar.
Imidlertid er dette såpass tungt for skuldrene og armene å baske med at jeg må ta en passelig pause mellom hver.
I have had 3 thermo suits half -finished for  a long time. They make some full boxes, and I have decided that now I have to finish them to get them out of the way. They are heavy, and I must take one at the time and then do something else for some days to rest my arms and shoulders.
Den første er ferdig, the first one is done: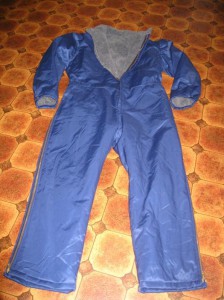 Lommer meg her og lommer meg der, pockets and pockets and more pockets: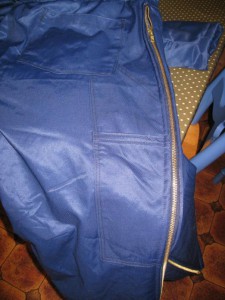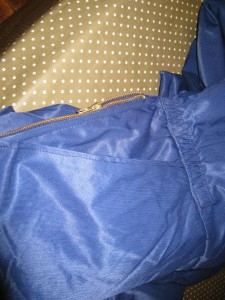 To igjen, jeg gleder meg til å få dem ut av syrommet.
To more left,  I look forward to get them out of my sewing room.